1st April - 31st May
Exemplary Virtues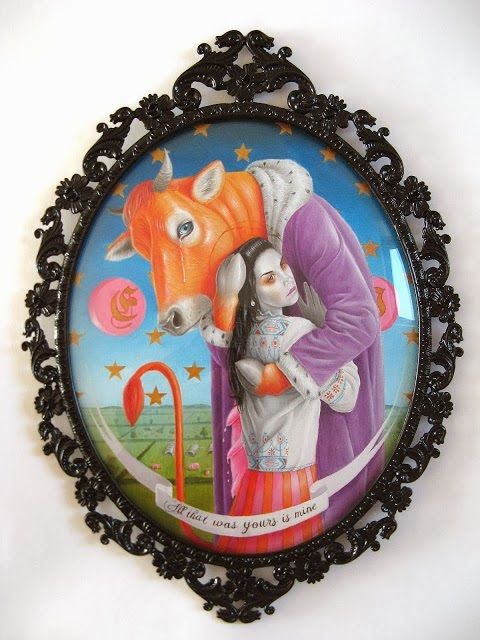 Imagining a world where myth, fairy tale and parable have equal importance, Cornish creates devotional pieces to stories that, despite being dismissed as superstition and children's fiction, refuse to lose their power. Working in oil, graphite and, more recently, sculpture, Cornish blends elements from these stories to create his 'new icons'. He is influenced by religious art with a focus on the European folk aesthetic.
Spending as much time studying the origins of the stories - and literature written about them - as painting, Cornish is inspired by their commonality. "The same ideas come up again and again: the creator, death and the destroyer, animism, initiation, journey and trial. Whether these ideas developed spontaneously or are memes passed between early cultures, I don't know. I like Marina Warner's idea that fairy tales – and I would include myths, fables etc – are "the language of our imagination"; they just seem to make sense, whoever, and whenever, you are."
To Cornish, much of the power of these stories lies in the recurrent meme of metamorphosis, of change and redemption: if Bearskin and Donkeyskin can be 'reborn', there is hope for us all. But - as with orthodox redemptive stories - there is a catch: we have to be 'good'; impossibly so. The depictions of morally righteous behavior in myth, fairy tale and fable serve not only as a guide to 'goodness', but also as a reminder of our daily failures to achieve it. If Jack Zipes sees the fairy tale as a means of "conquer[ing] the terrors of mankind through metaphor", Cornish sees it as confirming them through unobtainable ideals. This complicated relationship between trying to live up to the examples we set ourselves and knowing we never truly can is what Exemplary Virtues is all about.

Upcoming
June - July: Dawn Cooper
September - October: Stuart Kolakovic
New for 2014
We're now stocking a small selection of second hand titles. If you have suitable items in good condition you wish to sell, please contact us via email with a list of titles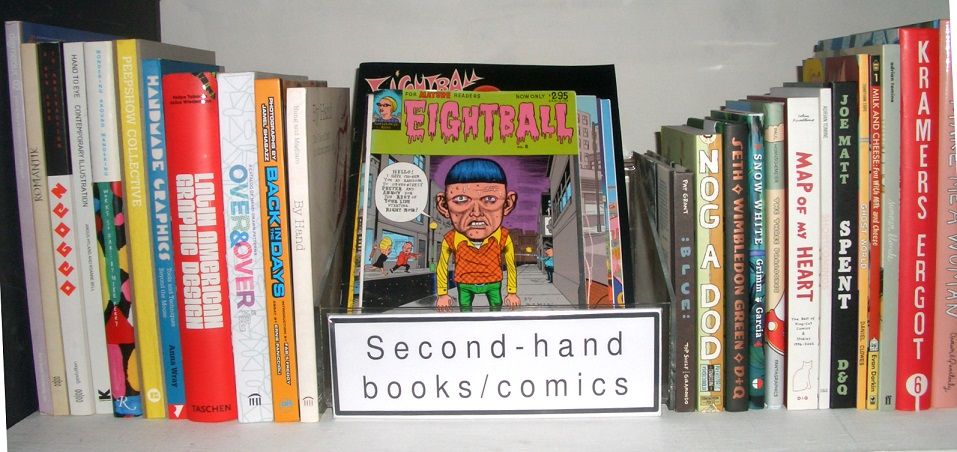 Archives
Photos from many past exhibitions can be seen on our Flickr pages