Thursday 7th May - Saturday 4th July 2015
Lara Hawthorne and Harriet Lee-Merrion
Lara Hawthorne and Harriet Lee-Merrion are both Bristol based illustrators who developed their practice at Falmouth University. Lara and Harriet have a narrative element to their work and often depict surreal scenarios and interesting characters that highlight the humour in everyday life. Their styles are both unique and distinctive but their work is thematically linked through their focus on folklore. Harriet's work is influenced by the Japanese tradition of minimalist but emotive line drawing and Lara is inspired by west African textile patters as well as the bright and bold colours from the earth and animal kingdom.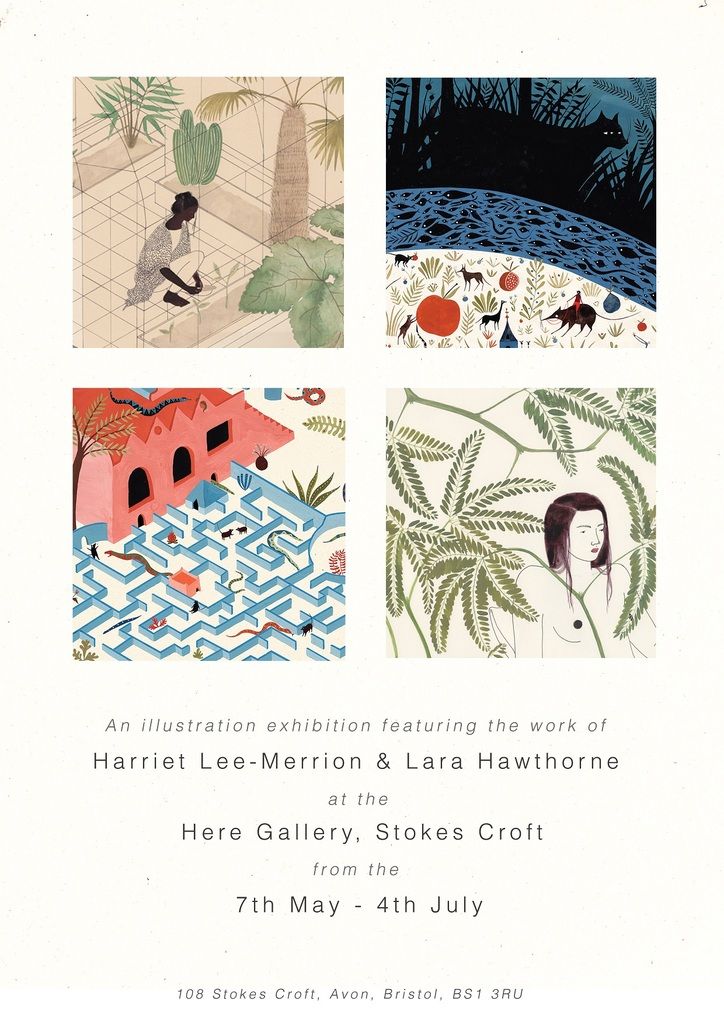 .
September/October 2015
Hannah Battershell
details to follow...
.
Mailing List
Join our occassional mailing list, for updates on new exhibitions, and special events